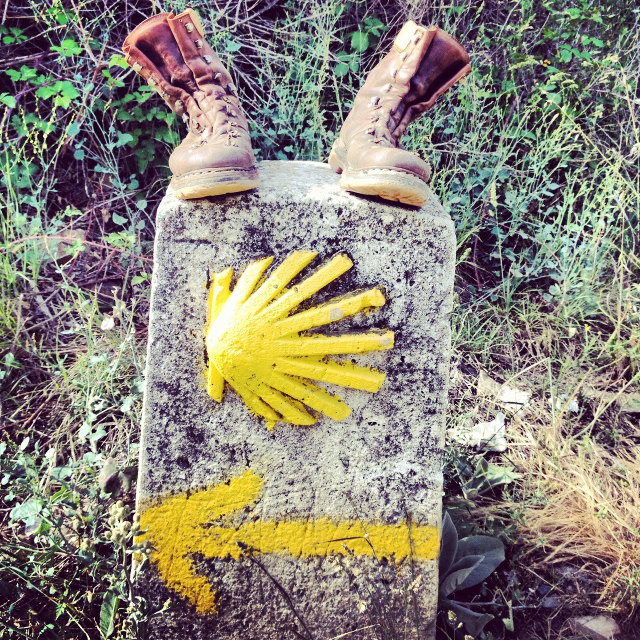 Brazilian photographer Marina de Almeida Prado joined us in June 2012 along the Camino de Santiago.
Here she shares with us and comments on some of her favorite photos from her pilgrimage along the Camino de Santiago. To see more of her work, please visit her website.

Marina de Almeida Prado's Photo Essay on the Camino (2012)
In September 2010, exactly on the 14th, I woke up thinking about the Camino. I knew absolutely nothing about the Camino. I only heard of a few people who had already done it. I eagerly started researching. But a few days later I was completely discouraged, because in my current life with a son, husband, job and home, the thought of leaving everything for 40 days off was just impossible.

One day, just because I couldn't get it out of my mind, I posted the word "CAMINO" on Facebook and immediately a friend asked: Did you do it? I said no and that I would love to do it but 40 days was not feasible. And she told me, there were other ways to do the Camino and told me about the website www.onfootinspain.com.

She told me: "Choose which way and how many days you want to do it. I recommend it!"
My contact with Nancy began on the same day, but due to lack of vacancies, I waited until June 2012.

And on June 3 I left for Spain. This would be my first trip all alone after 12 years. A very special moment. I chose the route "On Glory Roads," The Camino de Santiago From Roncesvalles to Santiago de Compostela in 12 days.

I'm a photographer and I took all my equipment with me. But I wanted to photograph every second of the journey and by the third day I opted to take pictures with my Iphone 4S so I could use the effects of Instagram and immediately post all my emotions to the world.
There were places and people during my journey that touched me so much. During my time on the path, away from my daily life, I realize what a very privileged person I am. What a great life I have and that I am a truly blessed human being.

One thing I can say for sure: after 12 days in the company of 11 wonderful Australians, 1 American (Nancy), and 2 Spanish guys (Jose and Sam), something very special was born inside of me. Unforgettable!

I've attached some of my favorite photos. Click here to follow the link to the gallery. Here are my comments about some of the photos: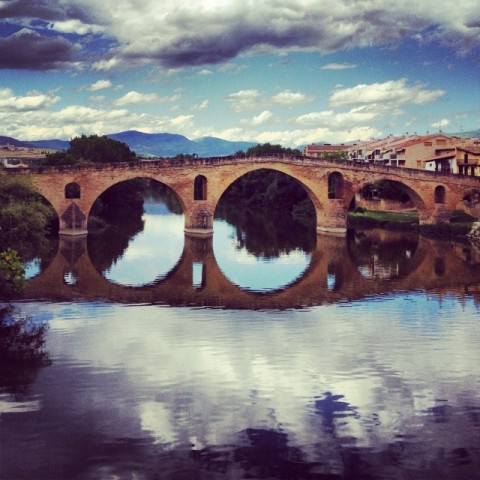 I couldn't believe how gorgeous this bridge was. The water reflection was just amazing! The most beautiful bridge I've ever seen!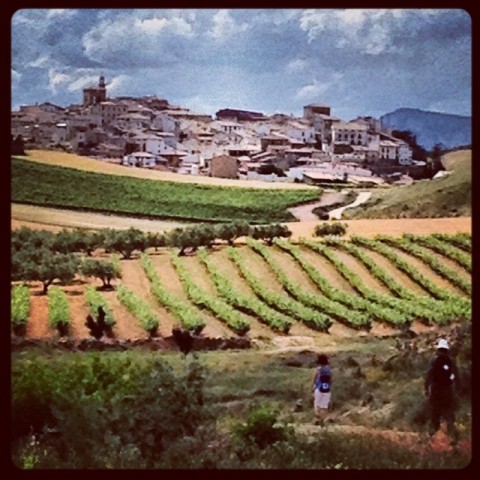 The second most beautiful view of my path. I felt like standing there, time stopped.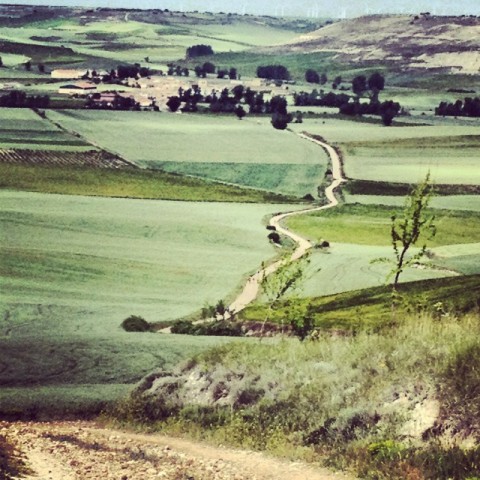 This moment was my favorite, because this view is the winner! I could feel the immensity, the liberty. My freedom!!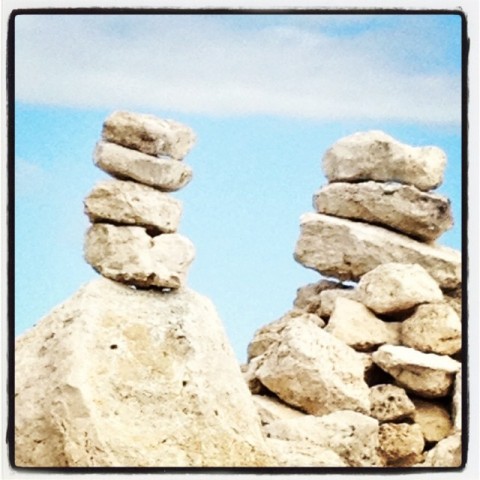 On the path, lots of stones piled up. These really impressed me.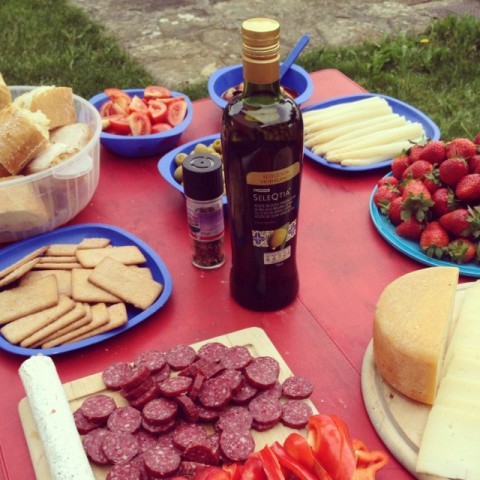 The picnics were always a pleasant surprise, with different kinds of cheese, cold cuts and salad every day. A moment we all look forward to! And,the pilgrim bar, long-awaited throughout the path by all of us!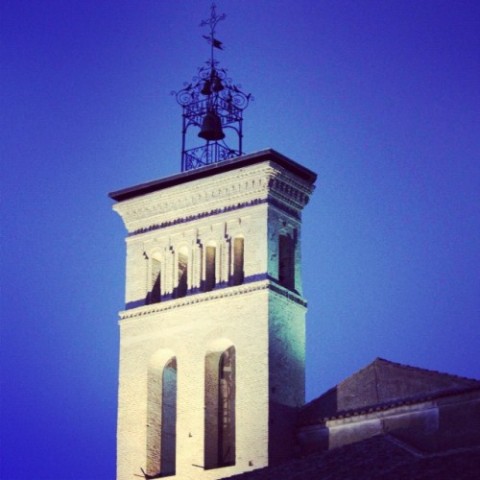 Another very special moment in my path...The deepest blue sunset of my journey. The view from my bedroom window. I think I could grasp the meaning of blue.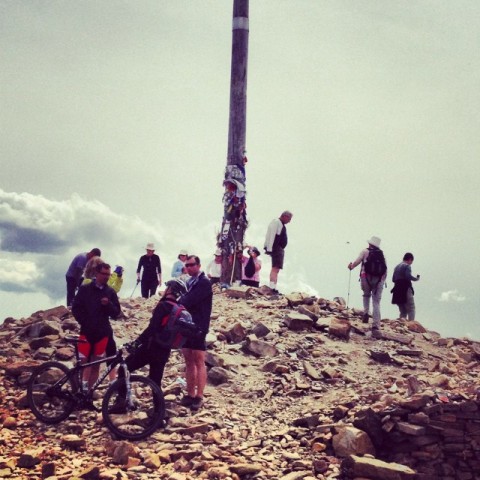 I was very touched when I arrived at the Iron Cross. One of the simplest and most meaningful moments of the Camino.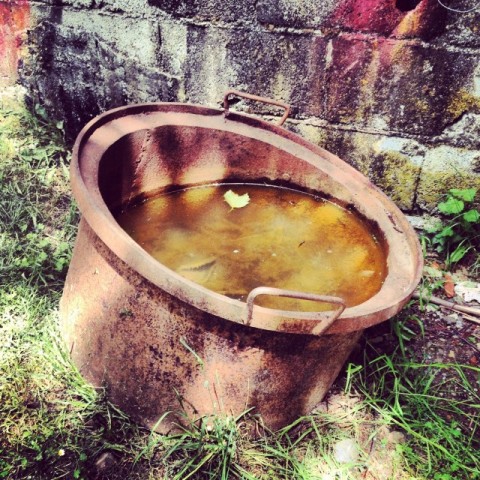 For a moment, this iron bucket made me go back to my childhood at the farm.
Close to Cebreiro. A very special place.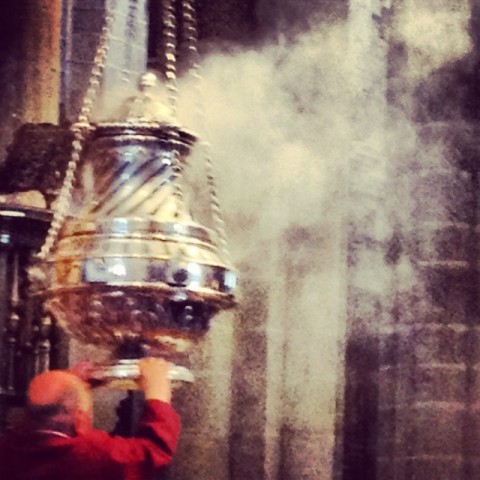 The mass, the smell, the people and the place. Pure emotion.

Marina de Almeida Prado
Fotógrafa - MAP . PHOTO
+ 55 11 999102932