Cuisine & Lodging
Cuisine & Lodging
-
5.0

out of

5

based on

1

vote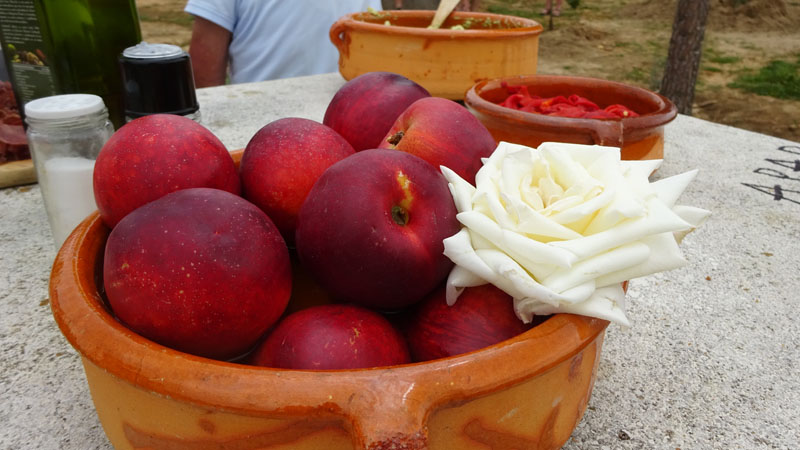 Cuisine & Lodging on On Foot in Spain Tours
I just wanted to thank you again from the bottom of my heart for making the Camino come alive. I loved the lectures, I loved the food, the accommodations were great and I loved walking the Camino. Thank you for making this the experience of my life.
Annette, Pasadena, Calif, USA
Compostela, Camino de Santiago & Camino Portuguese
CUISINE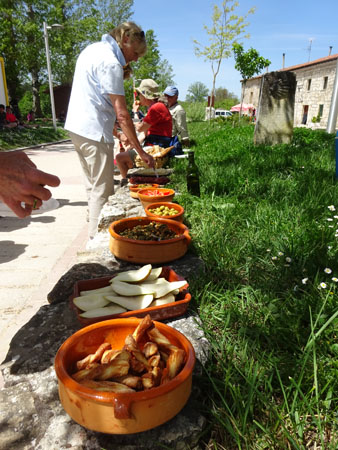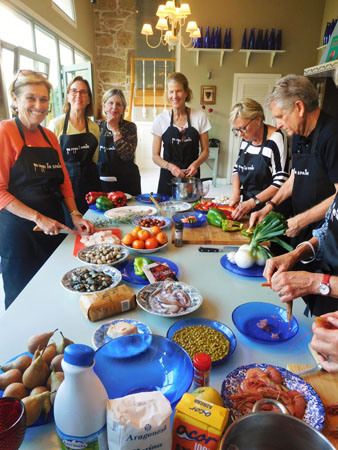 We take great pleasure in introducing our clients to Spain's rich and delicious food and wine culture. We believe a fundamental part of travel is to take in the place where you through all of your sense including your palate. We also abide by the belief that food is much more than fuel! Food for us is a delightful experience of sharing, savoring, learning, and enjoyment.
The picnics were like a feast. Enjoyed the surprise of what was to come and loved the explanations. Margaret, Glen Iris, Australia, Compostela
One of our cherished moments of the day is the daily picnic. Jose sources local products and each day puts together a colorful array of delicious foods including his popular salads. We always give an explanation of the picnic with tidbits of food history, cultivation and/or Spanish food customs woven into the narrative. Here is an example of a picnic explanation at O Cebreiro in June 2018.
Jose's picnics are so popular that over years we have been frequently asked, When are you going to make a cookbook? In 2015 we self-published a book of Jose's salad recipes that includes lots of images of the picnics, food history and the beauty that you find on tour. Here's a link to our book and how to acquire it On Foot in Spain Picnic Salads.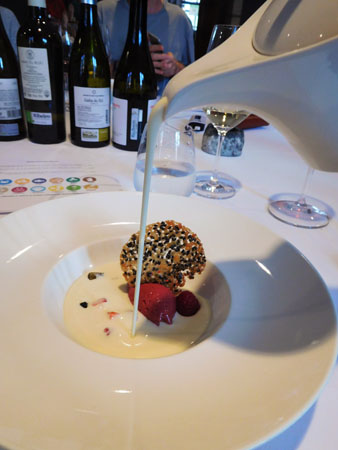 On most days, the evening meals are included. We select local dishes or have you choose one or two of the courses from a selection of items regional to the area. Regional wines accompany our meals. The nights when meals are not included are opportunities for you to explore on your own – a fun night in the local tapas (or pinchos as they are called in northern Spain) quarter or a relaxed meal in local restaurant.
In Spain the largest meal of the day is at midday (usually between 2-3) and consists of a first and second course (usually a vegetable then a meat dish) served with wine, dessert and then coffee. Dinners are late; not usually beginning before 10pm in most households. On our tours we make an effort to create a compromise between Spanish and non-Spanish customs with rich, wholesome but not heavy lunches and dinners arranged well before the Spanish hour.
LODGINGS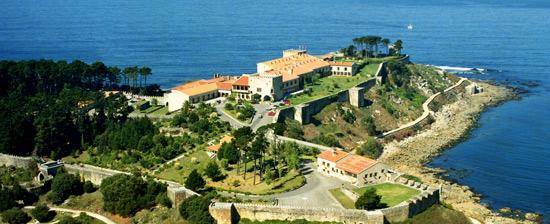 After the day's walk and the evening meal slumber will happily come in the accommodations we've selected for each of our stops.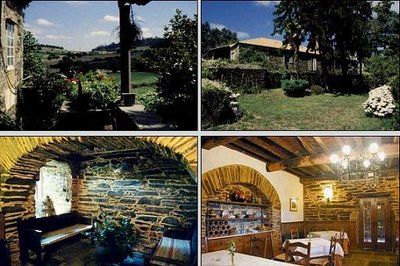 Depending on the tour, you'll stay in either out of the way monasteries, charming rural guest houses (often restored stone farmhouses), luxurious paradors and/or hotels located in the heart of the city center. We make an effort to offer you an interesting variety of accommodations.
The hotels generally vary in scale from 3-5 stars depending on the tour and availability of accommodation in each locale. All hotel rooms have en-suite (bathroom in room) facilities. There is a single supplement fee varying depending on the tour for those requesting single accommodation.