Who We Are
Nancy/Jose, the passion you two have for your work is outstanding. I enjoyed the journey more than I ever expected. The experience will be with me for a long time. Thanks for all your encouragement and talks we had. We were blessed to have such dedicated people sharing their passion. Thank you both again.
Bob, Camino, Sept 2022
You have led one of, if not the, most profound experience in my life - taking me on a physical journey and also assisting, in many ways, my soul searching quest.
Dick, Compostela April 2005
Nancy and Jose - You are a "dream team." Our sincere thanks and appreciation.
Bob and Marilyn, Camino May 2015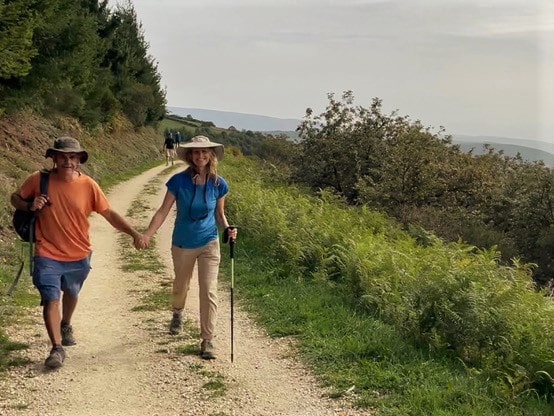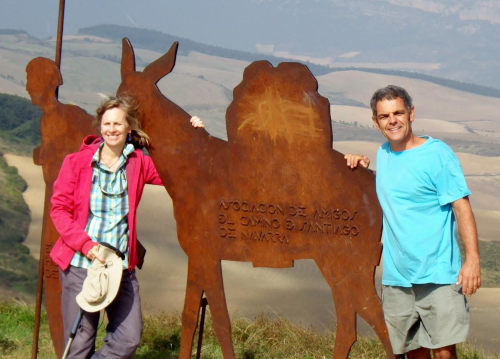 Both Nancy and Jose have always held both walking and learning close to their hearts. Their paths crossed while Nancy was conducting her doctoral dissertation research on the Camino de Santiago in the hamlet of Roncesvalles (Navarre) and Jose was just beginning a 450 mile walk across Spain.
Their paths rejoined a month later in Santiago de Compostela and since then have not diverged. Together they co-authored the chapters on Galicia, Cordillera Cantabrica (Picos de Europa) and the Camino de Santiago for Lonely Planet's Walking in Spain (1999 and 2003) and co-authored Lonely Planet's 1st edition of Walking in Scotland (2001).
Nancy and Jose started On Foot In Spain Walking & Hiking Educational Adventures in 1999. They have three children, Jacob (1999), Marina (2003) and Sam (2006), and live on the Galician coast.
Nancy L. Frey, PhD
Nancy's love of hiking grew from annual summer trips to Yosemite led by a Dad who always knew the name of every tree and who reveled in leading his children to inspirational points. Thus it wasn't too surprising that when she selected her subject material for her doctoral dissertation in cultural anthropology (UC Berkeley, PhD, 1996) one very attractive element of it was the prospect of across northern Spain on foot.
Since her first pilgrimage in 1993, Nancy has walked the Camino de Santiago numerous times and cycled it as well. In her book on the modern day journey Pilgrim Stories: On and Off the Road to Santiago (UC Press, 1998), Nancy brings to life the contemporary Camino by discussing pilgrims' motivations, mishaps and discoveries while walking as well as providing insights into why the route is so popular today. Significantly, Nancy also discusses a key phase of pilgrimage rarely discussed, the reincorporation: How does one take the journey home?
Over the years Nancy has lectured for ElderHostel and Smithsonian Institution on their educational tours in Spain, Portugal and France, taught a course on the Camino de Santiago at the University of Santiago and served as an expert on the Camino for documentaries such as for PBS with Burt Wolf , and for the BBC with Simon Reeve as well as for Australian food writer Dee Nolan and Australia's legendary cook Maggie Beer.
She has a dedicated website - Walking to Presence to share her research on the rise of the Internet and its impacts on the pilgrimage experience. Enjoy her articles and insights on this topic as well as the play LIVE from the Camino that she wrote and was performed by theater students at William & Mary University as a visiting scholar in November 2019.
During the Covid-19 pandemic, when lockdown kept her housebound and off the walking trails with clients, Nancy raised money for the Red Cross by publishing Blooming in Lockdown, a small photo book about flowers and hope for new beginnings. Lockdown also took her to the sea, where she began to immerse in the cold Atlantic ocean every day at dawn for a year. It became a powerful journey of transformation, renewed creativity and an even deeper connection with the natural world. She began the blog Swimming at Dawn to record her journey of transformation in the cold water and to share the benefits of cold water therapy. An avid open water swimmer, in 2022 Nancy became a certified STA Level 2 Open Water Swim Coach as well as a certified Breathwork Instructor to amplify her skills and be able to offer additional types of well-being experiences to others.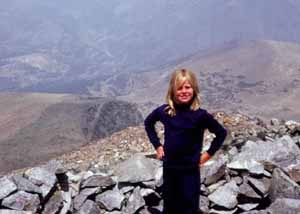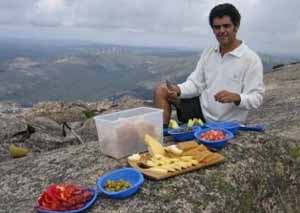 Jose Daniel Placer
A native of Santiago de Compostela, Jose received his law degree from the University of Santiago and then made a 180 degree turn away from lawyering and back to his real passion: children and the outdoors.
He has taught outdoor education and coaches soccer, basketball and volleyball.
With Europe as his backyard, Jose has hiked extensively both within and beyond Spain since he was a teenager.
Despite having enjoyed the Italian Dolomites, and hiking in the Alps while studying law at the University of Passau in Germany, his favorite stomping ground continues to be Spain's Picos de Europa.
Jose especially enjoys writing short stories, carpentry, restoring furniture, working his garden, kayaking and mountain biking.
Our Philosophy
Each time we set out on a trail we go with the idea that to walk is to learn. Slowing down to the rhythm of your feet inevitably brings more to your immediate attention and consequently allows for greater speculation and wonder.
On our journeys into northern Spain's exceptionally beautiful back roads we want to give you the opportunity to challenge yourself physically (without overdoing) and at the same time pique your curiosity by pointing out the not so obvious as well as providing insights into the wonders of the everyday.
Art, architecture, anthropology, folklore, history, Spanish fiestas, cuisine - we interlace them all into each day of your tour. Our carefully designed walks, combining charming accommodations in rural inns, monasteries, and hotels with the finest in local cuisine, will immerse you in the riches of northern Spain's culture life and landscapes.
Find out more about On Foot in Spain......contact us at info@onfootinspain.com
Photo credit: Katherine Peake