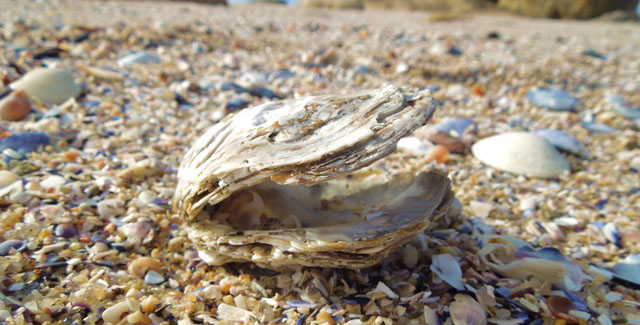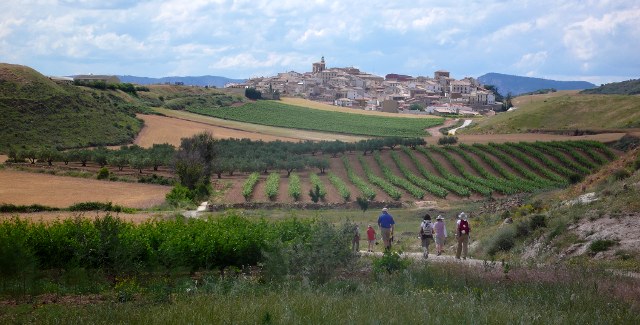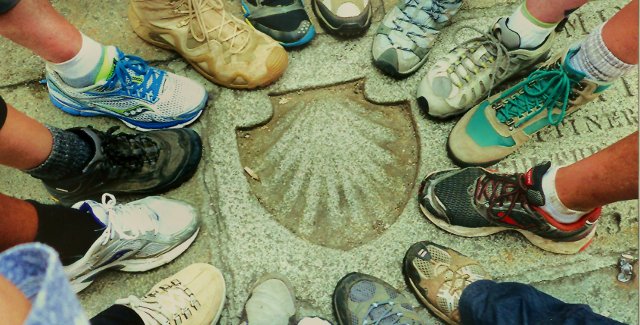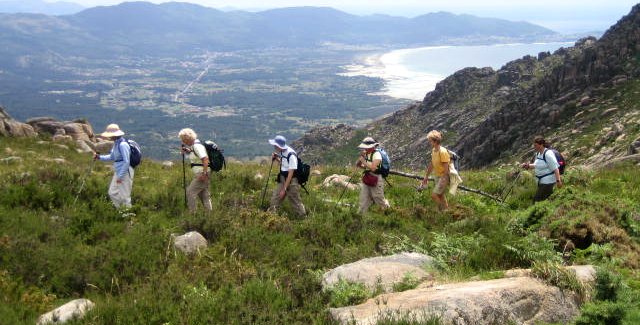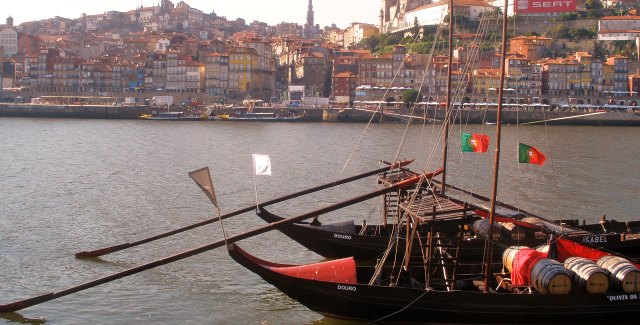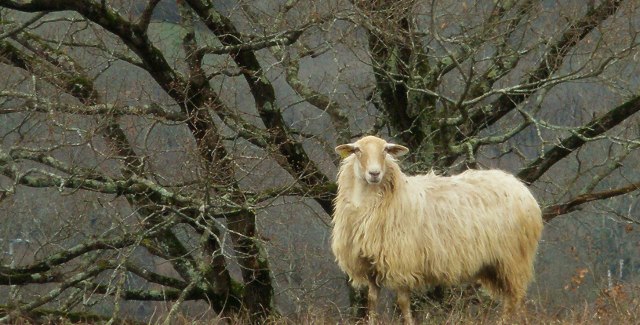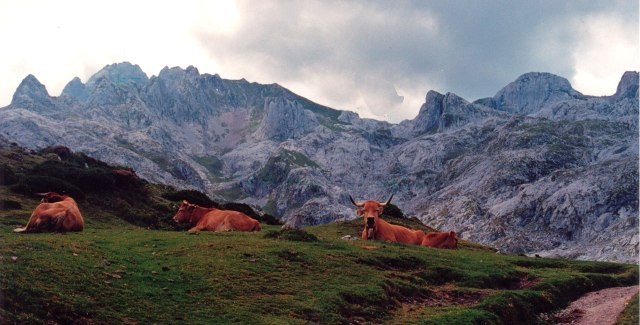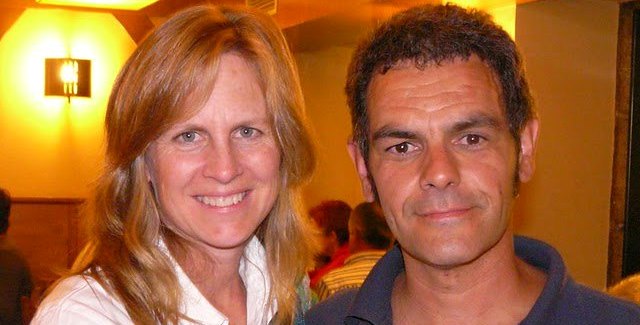 Book for 2015!
2015 & 2016 Calendar now available! Book now!
Camino de Santiago Tours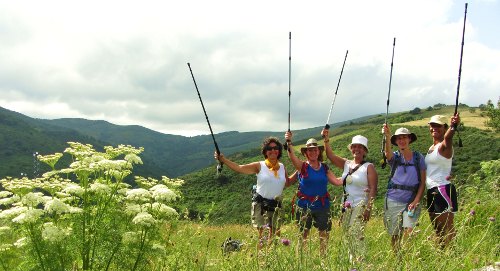 On Foot in Spain Walking Tours & Hiking Educational Adventures specializes in small group (7 to 15 people) walking holidays, Camino de Santiago pilgrimage tours and hiking vacations in northern Spain since 1999.
On the Camino de Santiago tour we bring to life the fascinating cultural heritage (art, architecture, history, folklore, flora & fauna) of the medieval Camino de Santiago pilgrimage, aka the Way of St James, from Pamplona to Santiago de Compostela, Spain.
You can earn the Compostela Certificate on the Compostela tour walking the rustic trails of Galicia from Leon.
Hiking the stunning, isolated coastal and mountain trails of Galicia and walking along the Camino in Portugal (Camino Portuguese) you'll learn about the culture and rural life first hand. Both the avant-garde and rustic Basque Country & Pyrenees walks as well as the emerald, limestone heights found while hiking the Picos de Europa will dazzle for their beauty and stimulate all of your senses. Let us share our Spain with you!
NANCY FREY WITH SIMON REEVE of the BBC
In December 2013 the BBC aired a three part pilgrimage documentary with adventure traveler and writer Simon Reeve as the presenter. I was consulted by the BBC for their film preparation as an expert on the Camino de Santiago and then interviewed by Simon Reeve in Santiago de Compostela in June 2013.
Movie Review - The Way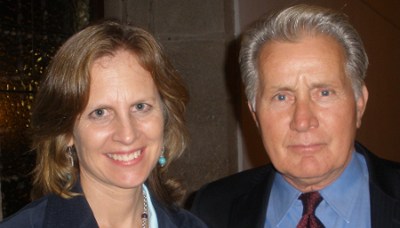 Emilio Estevez's film The Way set on the Camino de Santiago pilgrimage route, and starring his father Martin Sheen premiered in Santiago de Compostela on 8 November 2010. Nancy was there and met them both.
Emilio Estevez comments on Nancy's Review!
Bravo! Thank you so very much for your wonderful and thoughtful review of "The Way."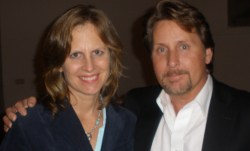 A love letter to a love letter, as it were!
As someone who is so invested, so intimately connected to The Camino, I am both pleased and quite humbled by your remarks.
Your own personal story of finding your heart-mate while on pilgrimage is yet again, another miracle of St. James!.... I truly enjoyed our meeting at the after-party and I wish you much continued success as you take pilgrims through their (literal) paces along this most extraordinary journey.
I hope to one day join you, without the cumbersome crew of 50 following along with cameras, so that I might enjoy "a true pilgrims experience" along this most magical route. A road to the center of one's own being and one's own heart. Thank you, again, for your most gracious feedback! Buen Camino y Gracias!
Emilio
Events and News
The Basques have often been described as a mysterious people: Where did they come from? What's the source of their language? How did they survive as a people despite waves of invasion of Celts, Romans and Christian settlers? Arguments of geographical isolation seem to hold little water leading researchers to conclude that there must be something special about Basque character which has allowed them to endure and thrive in their enchanting corner of south-west France and mid-northern Spain where the sea meets the great Pyrenees mountain range....
Feedback 2009 and 2010 and 2011 Camino de Santiago Best vacation of his life! This is not a tour, but a life changing experience. I have to tell you that on the way home, Terry said this trip was the "best vacation of his life". He may have mentioned it at our farewell dinner as well, but I wanted to make sure that you knew it. One day, I hope to put my thoughts and feelings about the Camino into words. In the meantime, just know that you are awesome, your family is awesome and you have given so much of yourselves to all of us as we explore...
Nancy and Jose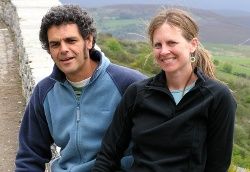 Cultural anthropologist Nancy Frey (PhD, UC Berkeley) and writer, mountaineer Jose Placer (co-author Walking in Spain, Lonely Planet, 1999, 2003 & 2009 and Walking in Scotland, LP, 2001) personally lead ALL of their walking and hiking tours in Spain to guarantee high quality, excellence of service and knowledge as well as the personal, caring touch that has become our standard.
Marina de Almeida Prado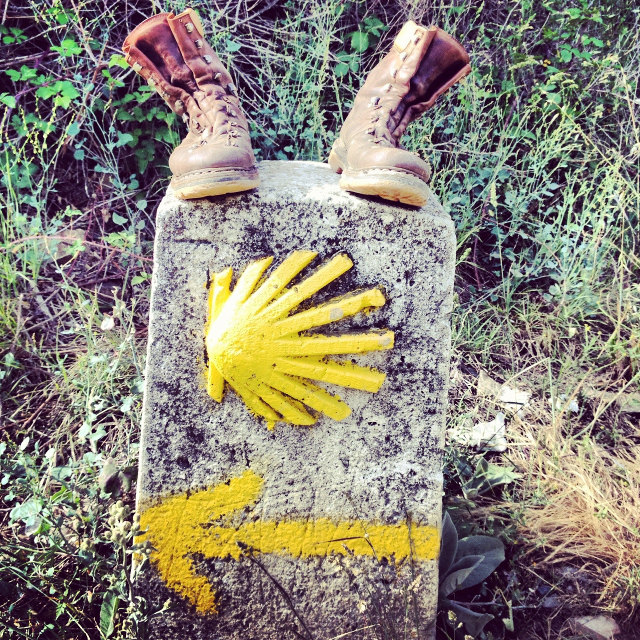 Brazilian photographer Marina de Almeida Prado joined us in June 2012 along the Camino de Santiago. Here she shares with us and comments on some of her favorite photos from her pilgrimage along the Camino de Santiago. To see more of her work, please visit her website: http://www.marinadealmeidaprado.com.
Book Review
Nancy reviews Thom Hartmann's Walking Your Blues Away in relation to her own research on the healing aspects of walking the Camino de Santiago.
A Few Words from Dee Nolan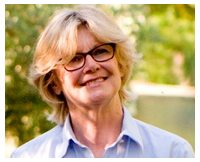 In 2008 Australian journalist and organic olive oil producer Dee Nolan journeyed with us on our Camino de Santiago tour.
Read More!