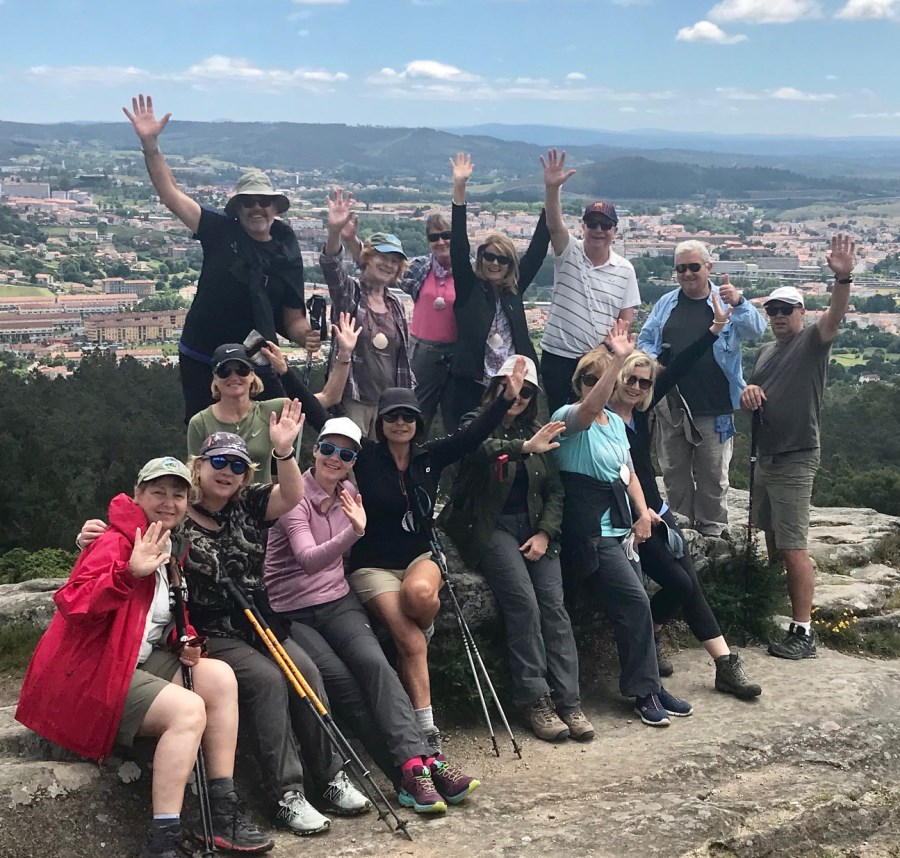 Jose and I are very happy with our decision to keep On Foot in Spain small and be a completely owner-guided operation. I like the fact that when I am writing this newsletter the vast majority of those receiving it, are people that we personally know having traveled with us sometime over the last 19 years! In fact in On Foot's 19 seasons we have led 1585 people on 166 tours. Our very first tour ever was our On Glory Roads: Camino de Santiago tour in June 2000 from Roncesvalles with five women from the US. Our newest tour is our Tenerife Island: Lava, Sea & Stars which we inaugurated also with five fabulous people in January 2018. If you want to look for your group photo of when you traveled with us, then go to our Group Gallery . If you don't see your group's photo there and you have it, please send it to us to complete the groups over the last 19 years!
The last 19 years! The photo on the left is of our first group in 2000 and the photo on the right is of our first Tenerife group in 2018.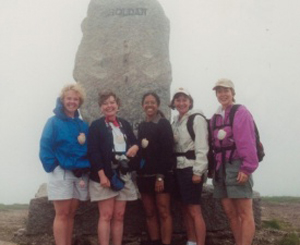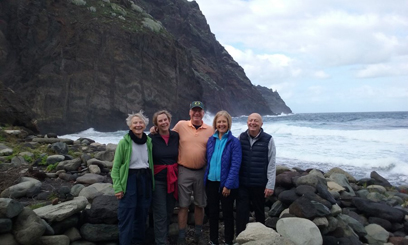 We have been blessed to have many repeat travelers over the years and we love the extended On Foot Family that has been created around the world. We love receiving stories of how friendships, forged on tour, continue after the experience is over. We also adore stories of your get-togethers where Jose's picnic salads are recreated – the Triple A Salad has really made it across the globe ! Here is the Triple A in Australia (Thank you, Duffy!)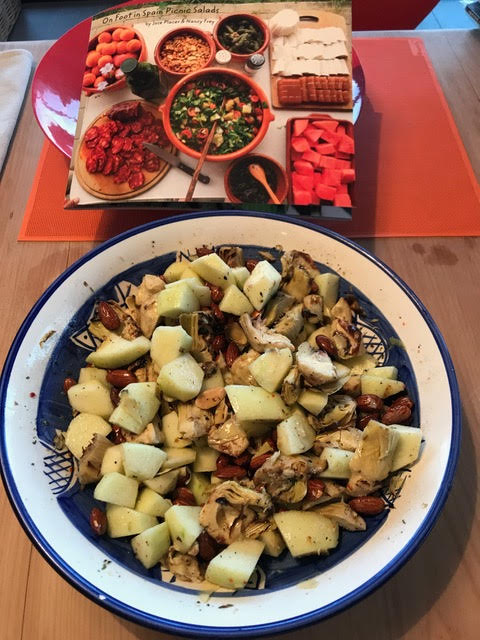 A particularly moving demonstration of the profound impact of the bonds that can form On Foot in Spain was the gift I received this year from a special six-time traveler (Thank you dear Lesley!) called the StoryTeller. I wrote about it the article of the same name – The StoryTeller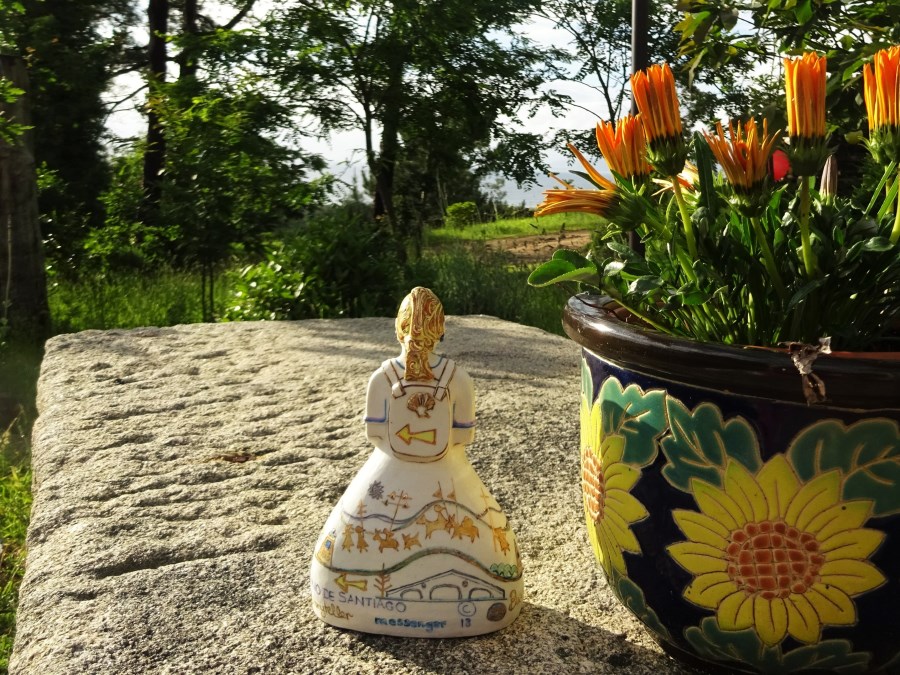 In 2018 we started the year in Tenerife. In a future newsletter I will write about this enchanting island and our group's experience enjoying the lava landscapes, fabulous island food and wines, the lush forests and canyons as well as the dramatic high-desert landscapes below the great Teide volcano.
We were on the Camino de Santiago from Roncesvalles to Santiago de Compostela in May and June enjoying these fabulous open landscapes sometimes filled with red poppies that are so beautiful you just stop, stare and breathe it all in. We had a record-breaker on one of the tours – an incredibly fit 85 year old woman from Oregon! What an inspiration to all of us (no one believed her age when I asked her to share it with the group at the farewell dinner!)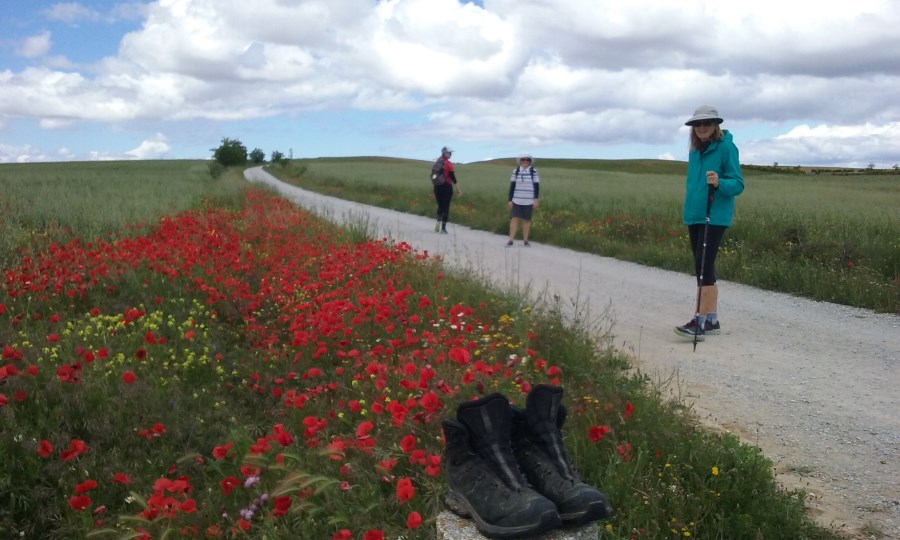 Over the course of 2017 we revamped part of our Galicia: From Sea to Mountain hiking trip which is a true insider's tour of coastal and rural mountain Galicia. In July our group enjoyed the changes we'd incorporated taking in additional parts of The Lighthouse Way that runs more than 200km along Galicia's breathtaking and ominous sounding Death Coast. We had a very exciting, hair-raising experience on that tour when we got to the winding mountain roads where you count the cows instead of the cars. We had almost reached the mountain lodge when the road was washed away in front of us and impossible to pass. While really not a dangerous situation, the group was nonetheless nervous as Jose and I came up with Plan B. Plan B consisted of taking another road and refocusing our attention with some car games. One of the clients had a fabulous alphabet game which required memorization, focus and a lot of time which was perfect as it got us to the lodge totally distracted from the wash-out and just in time for a fabulous sunset from their unbelievable bay window!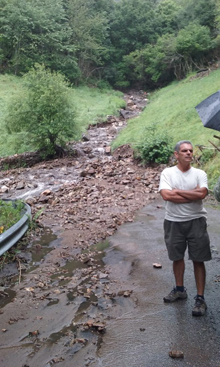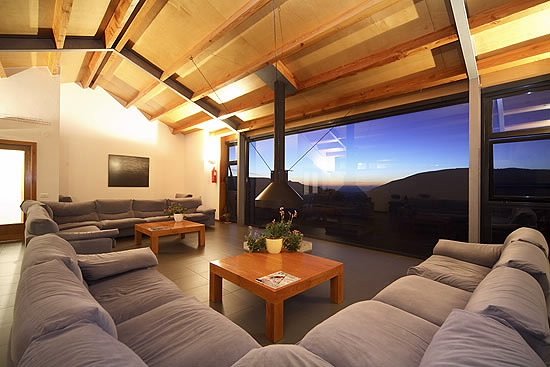 In early September we ran our third Galicia Gourmet: Food & Wine Journey to the delight of our group. We were blessed with fabulous weather in early September – not too hot or too cold – ideal for walking and enjoying these unique culinary experiences. Everyone always loves the two Michelin meals as well as the warmth, good fun and delicious food with Rocio's cooking class where we made monkfish and vegetable kebabs, seafood rice and Galicia crepes called filloas.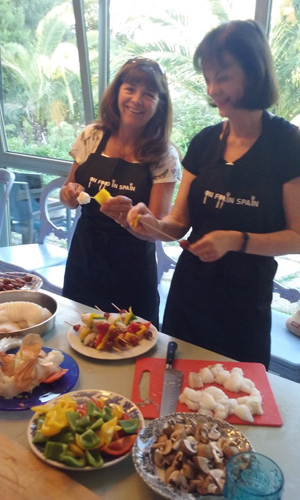 In mid-September Jose organized the logistics along the Camino with delightful private group from Connecticut who run yoga and healing workshops.
Normally in late September we run our Camino de Santiago tour. This year though we booked a private group walking our Camino Portuguese tour with some special additional food experiences incorporated. Ten years ago we collaborated with the Australian author and food writer Dee Nolan as she prepared her truly beautiful, now classic "green book" (as it's frequently referred to) – A Food Lover's Pilgrimage to Santiago de Compostela. Dee and I have remained in contact and friends over the years and we discussed another trip as she wanted to bring a group of friends including her good friend, the food expert Maggie Beer (described to me as an "Australian living treasure") on the Camino Portuguese. What a great journey! I've written more about our journey with Maggie here

Photo credit: Laurence Clemens
That's it for 2018! Jose and I look forward to being on the road again in 2019 – that will be our 20th season! Where does the time go? We hope to see you again.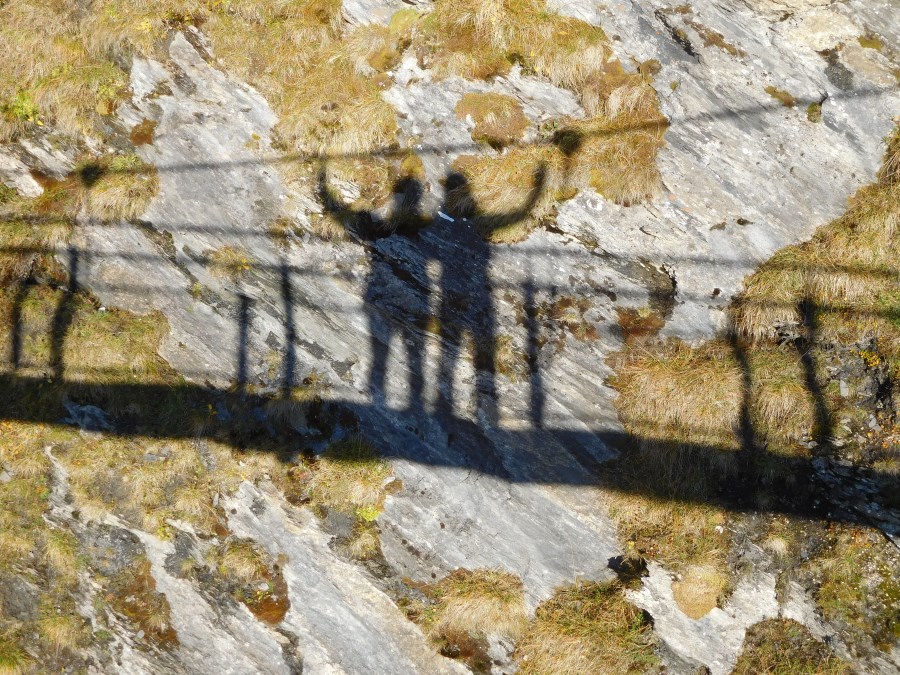 If you have any feedback about the newsletter or ideas of things that you would like to have me write about, please let me know at ().