On Foot in Spain Picnic Salads
by Jose Placer and Nancy Frey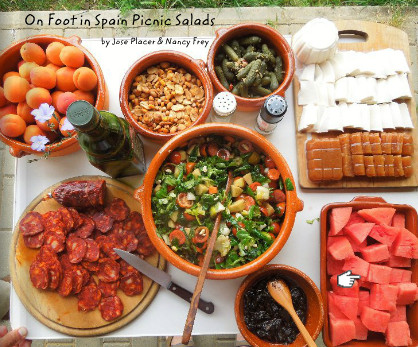 Our cookbook is finally a reality! After 16 years of running our walking tours company On Foot in Spain we decided to self-publish a cookbook focusing on Jose's salad recipes called On Foot in Spain Picnic Salads. It's a great trip down memory lane of fantastic company, beautiful places and the delicious foods that bring us together. Buen provecho!
You can order it direct through Blurb following the link below. The price listed via Blurb is "at cost" for a limited time (the rest of 2015) - we've not added in any profit margin - as our gift and thanks to you for making On Foot in Spain possible all of these years. We hope you enjoy these recipes and the memories that they bring back of good times shared in great company in beautiful places. Happy Thanksgiving wherever you may be!