Food Notes: Apple & Fig Jam with Cinnamon and Drambuie
By Nancy L. Frey, 15 October 2015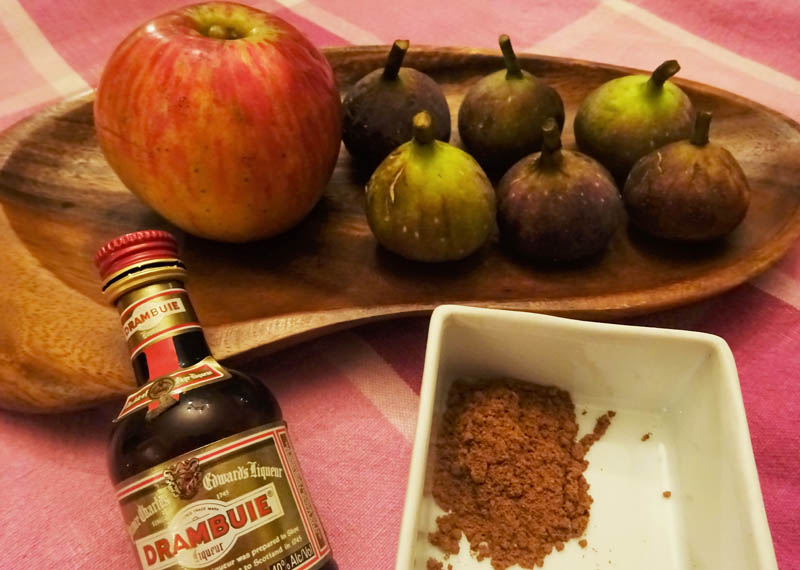 Last weekend we picked the last of the figs at Jose's sister's house about 10 minutes from where we live. She has an abundance of very productive fruit trees which she doesn't use any chemicals on. It seems like something is always in season – apples, pears, nectarines, peaches, lemons, mandarin oranges. We didn't want these juicy, ripe figs to go to waste so we decided to make more jam as we did previously with the pears and plums. We followed the same pectin-free recipe we found at Northwest Edible Life (www.nwedible.com) with more great results.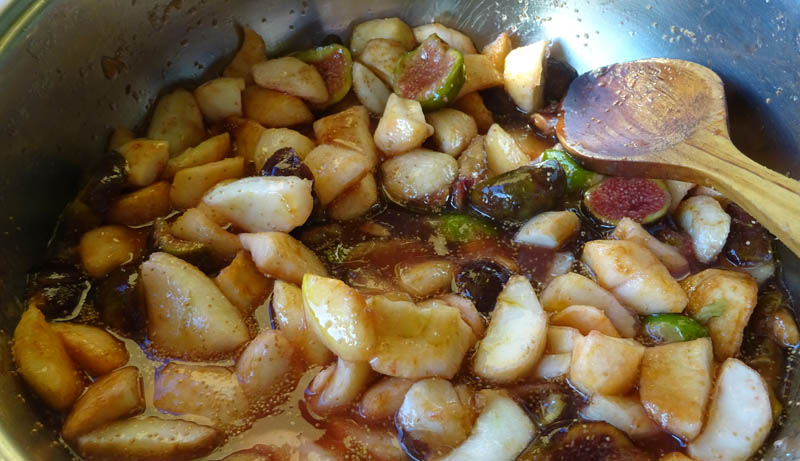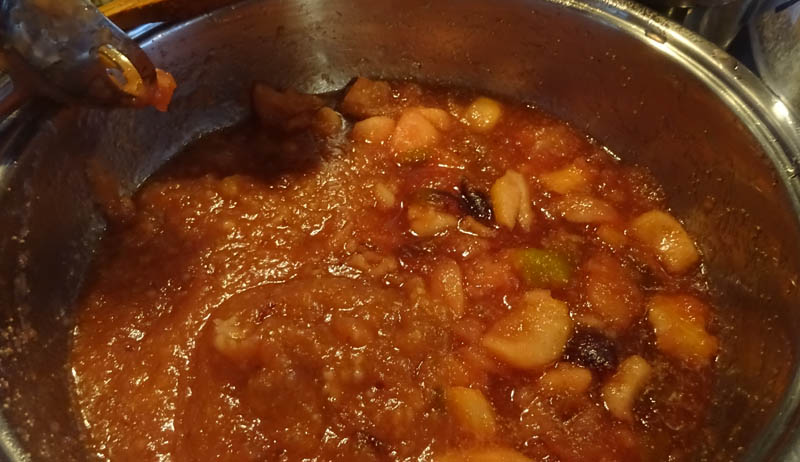 We've included before, during and after shots of the jam. We used 1kg (2 lbs) of apples and 800g of figs.  We macerated the fruit with sugar (4oz or ½ c per 1kg) for 18 hours and then slowly simmered until soft (about 40 minutes). At this point we added 2Tbs of lemon juice and then we were ready for the final touches. For extra "zing," this time we added cinnamon (a tasty, safe bet with the apples) and, right at the end, the sweet, golden liqueur Drambuie (a few Tbs). Made from whisky, honey and herbs, the name apparently comes from a Scottish Gaelic phrase that means "the drink that satisfies". It certainly added just the right touch to this jam which tastes as good as it looks and sounds. Buen provecho!